Don't forget about our Fall into Literacy Night tonight! There will be games, cookies, free books and some information on Tile 1. It starts at 4:30 and will go until 6. Stop by the book fair while you are here!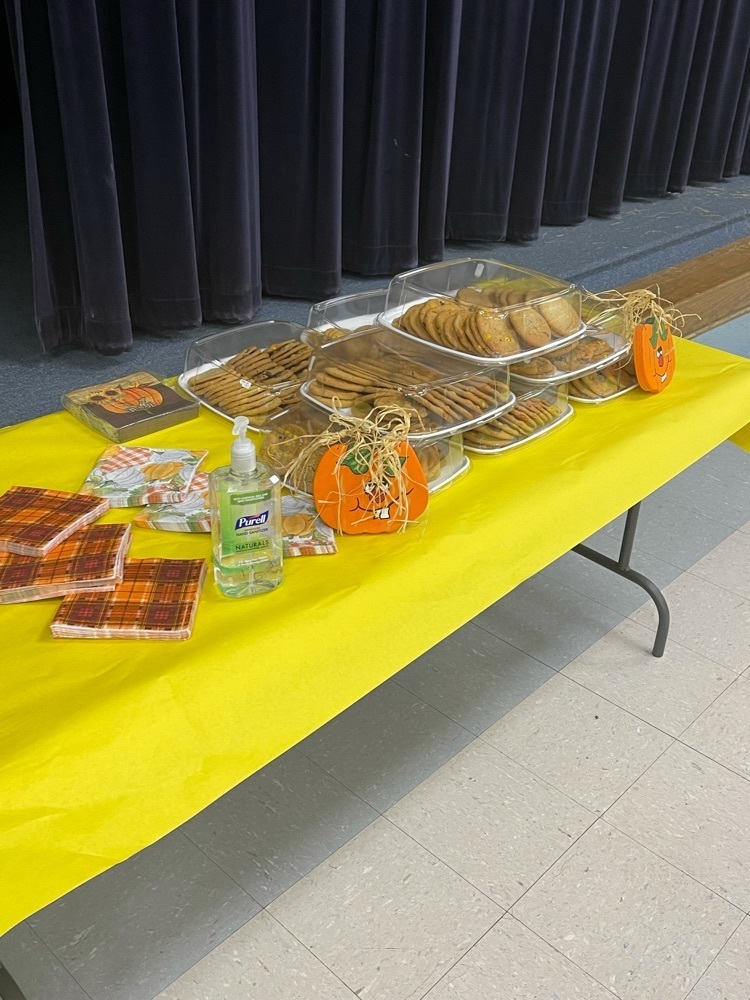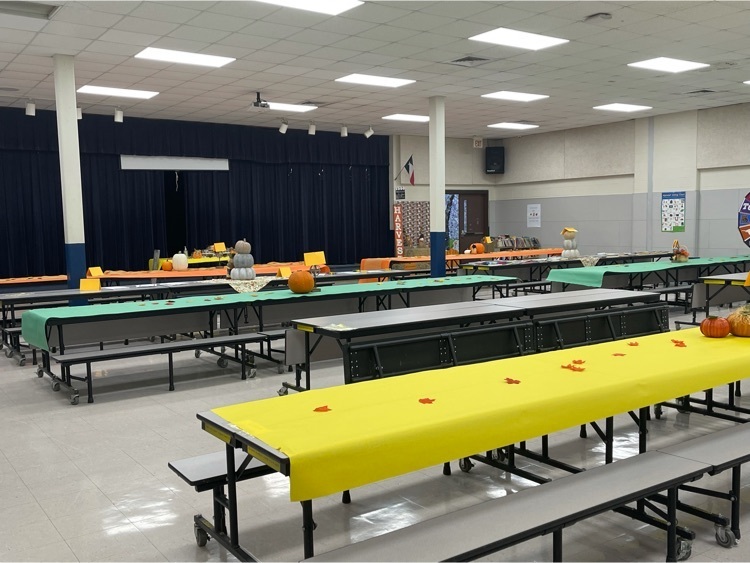 Parents, costumes will be allowed on Friday, the 29th. However, please no scary masks, no gore and no weapons will be allowed. Let's keep it positive and have fun! Thanks!
🍭🍬🍫4th grade is selling Candy-Grams for Halloween!! Send your little ghoul or goblin a sweet treat! 🎃👻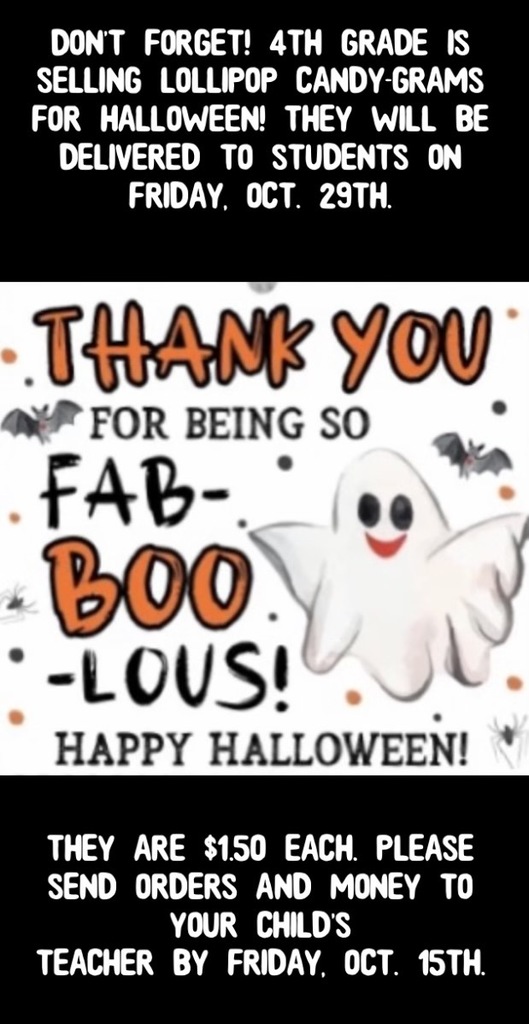 Hey GES parents and guardians! Check out the Dress Up Days for Homecoming 2021. This starts next week! Let's have some fun and show our Tiger and Tigerette pride!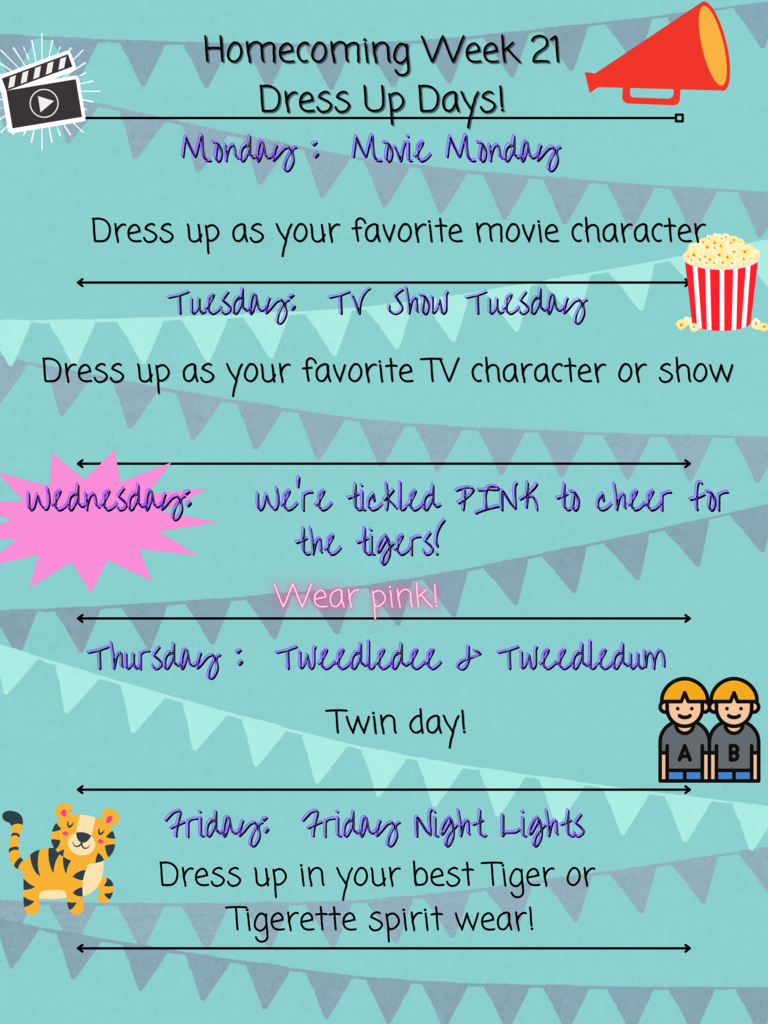 The first few days of the car rider line was rough, but we hit our groove this week! Parents, tomorrow is an early out. Students will be dismissed at 2:20! Please inform the front office of any transportation changes before 1:50 so we can let teachers know. We had a great second week, thanks for helping make GES Better Together!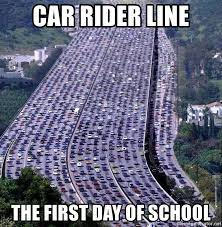 Happy Friday! How cute is this little message from Ms. Hudson to her kinder class?! Remember Fridays are early outs! Students will be dismissed at 2:20 today! Also, don't forget about the End of Summer Bash tonight on the square! It starts at 6!
Just a reminder parents, the campus doors don't open until 7:15 for arrival! We're already off to a great 2nd day!!
Who is ready to get the new school year started? I know everyone at GES is! We can't wait to see everyone at Meet the Teacher on Monday. We'll post more details later today!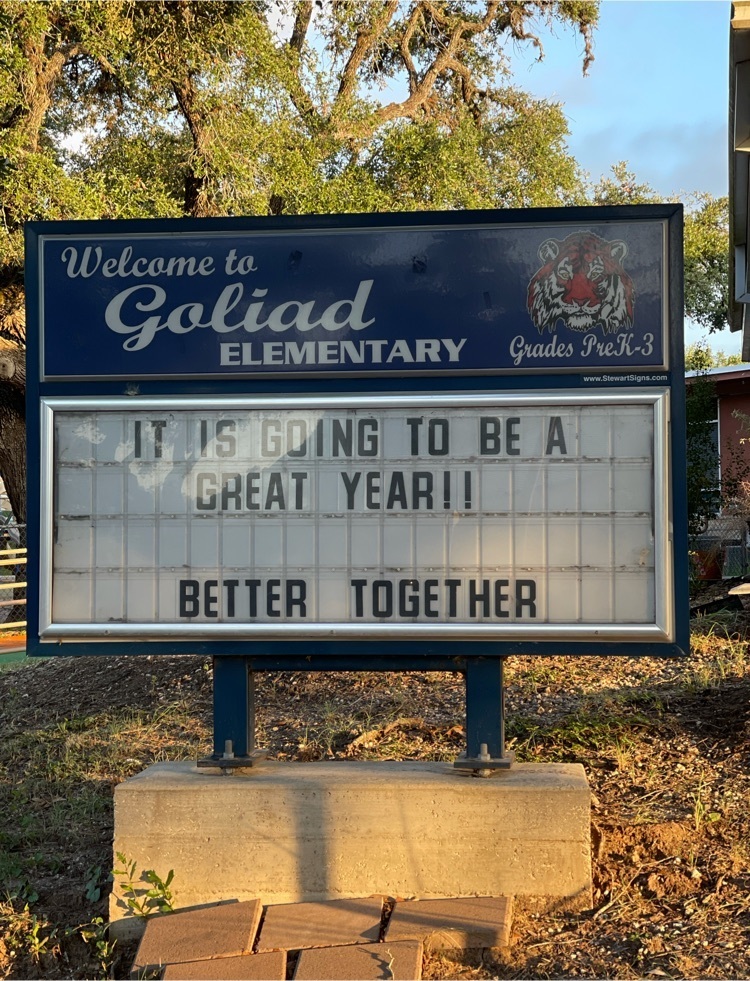 Parent Portal is Active. Parents need to login to their Ascender Parent Portal accounts and complete the on-line registration process for the next school year, 2021-22. If you have a child NEW to the school and you do not have an account, create an account. Once logged in, click on account in right top corner and enroll new student. Link to portal:
https://bit.ly/3iacfYK

We are collecting email addresses so we can use our online system to buy the reserved seating tickets that you have held in the past. Last July or early August you will get an email from hometown ticketing instructions on how to buy your reserved seating tickets.. Please fill out the google form so we have your current contact information.
https://docs.google.com/.../1FAIpQLSdeSyknuJlWjw.../viewform

Hey parents, the 2021 STAAR scores are being fully released online on June 28th. Please see the attached picture below with instructions on how to view them. Be sure to have your child's name, social security number and date of birth to get the access code. A paper copy of the scores will be mailed home this summer. Enjoy your time off, the new year will be here soon! ☀️🐯