Goliad Elementary students and their parents were back on campus Tuesday evening for the games being played there at Fall into Literacy Night.
Along with games, prizes and an assortment of treats, the event also featured a book fair down the hall in the library.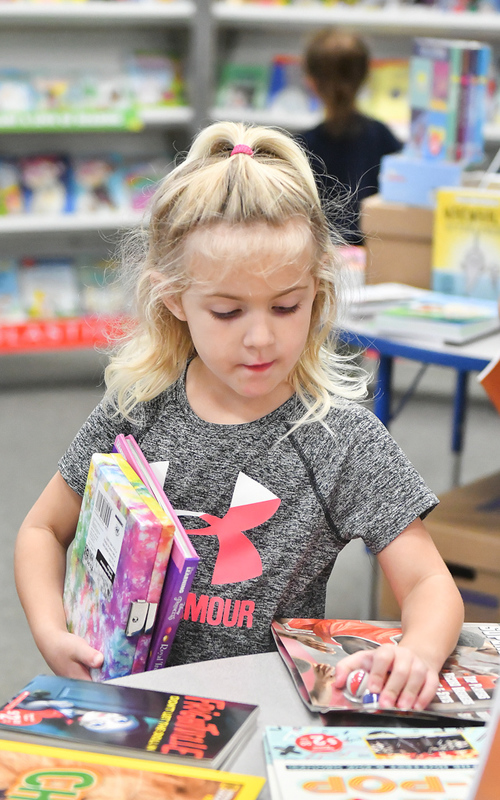 Photos by Jason Collins/ high school journalism and yearbook teacher
Caylie Schendel looks through the books for sale at the book fair Tuesday evening. At the top of this page is Wendi Yendrey and Ainsley Yendrey playing literacy games in the school's cafeteria that evening.
---
Ethan Windberg and Allan McDaniel are checking out the books at the Goliad Elementary School book fair Tuesday evening.

---
Javen Stange, Mason Wendel and Zoey Sawyer look at items for sale at the book fair.